PHNIQ, formerly known as Children's Integrated Quality Network (CIQN), is dedicated to improving the health of the pediatric population by facilitating information sharing, best practices and data analytics. PHNIQ provides licenses and support for eClinicalWorks (eCW), the Cloud-based electronic health record system, and access to health information exchanges. Patient care, experiences and outcomes can be improved through interoperability tools that connect providers, patients and healthcare organizations and provide essential healthcare information anywhere at any time.
Special Announcement: PHNIQ is announcing the launch of our virtual User Group Series, focused on collaborative learning, strengthening and optimizing practices success with eClinicalWorks. The series will take place every third Thursday from March-May and will feature speakers from eClinicalWorks, PHNIQ Practices and the Pediatric Health Network. To learn more or register to participate, click the button below.
Engage in population health for improved patient outcomes.
Access to interoperability tools connecting providers, patients and organizations to provide essential healthcare information.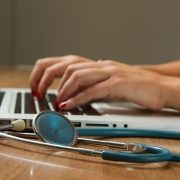 Access new information on our most recent billing updates and ACH payments.